Posted by Chip Patterson
With the regular season winding down, we'll check in on the conference title races in all 11 FBS conferences. The contenders, key games, and some early predictions on who will claim the league's automatic bowl berth.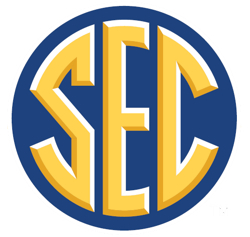 SEC
Champion Destination: BCS Bowl Game
2010 Champion: Auburn
EAST CONTENDERS
1. Georgia (5-1)(7-2)
2. South Carolina (5-2)(7-2)
WEST CONTENDERS
1. LSU (6-0)(9-0)
2. Alabama (5-1)(8-1)
3. Arkansas (4-1)(8-1)
Week 11 Key Games
: Florida at South Carolina; Tennessee at Arkansas; Auburn at Georgia
Pick: LSU
. The Tigers take control of the SEC with their 9-6 overtime victory in the "Game of the Century" (tag now debatable), but the home stretch won't be a cakewalk. Arkansas will get their shot at the No. 1 team in the nation in the regular season finale, causing a mind-numbing three-way tie for the division title. If Alabama, LSU, and Arkansas all finish with one conference loss (against each other), the SEC title game representative will be decided by BCS standings. For now I'm liking LSU's chances against Arkansas and Georgian in the title game, assuming the Bulldogs can lock up the East down the stretch.

BIG 12
Champion Destination: BCS Bowl Game
2010 Champion: Oklahoma
CONTENDERS
1. Oklahoma State (6-0)(9-0)
2. Oklahoma (5-1)(8-1)
3. Kansas State (4-2)(7-2)
4. Texas (3-2)(6-2)
Week 11 Key Games
: Texas at Missouri; Oklahoma State at Texas Tech; Texas A&M at Kansas State
Pick: Oklahoma State
. Week 11 serves as a "Separation Saturday" of sorts in the Big 12, with Kansas State and Texas facing elimination from title contention. If the Cowboys can avoid the Texas Tech trap that caught their Bedlam brethren, they will be just an Iowa State win away from a possible unofficial Big 12 title game against the Sooners. Oklahoma still has to beat Baylor on the road, and does not get the advantage of a week off prior to the big game in December. I like Mike Gundy to have his team focused down the stretch, and outscoring anyone they face.

PAC-12
Champion Destination: BCS Bowl Game (Rose Bowl or National Championship)
2010 Champion: Oregon
NORTH CONTENDERS
1. Stanford (7-0)(9-0)
2. Oregon (6-0)(8-1)
SOUTH CONTENDERS
1. Arizona State (4-2)(7-2)
1. UCLA (4-2)(5-4)
Key Week 11 Games
: Oregon at Stanford; UCLA at Utah; Arizona State at Washington State
Pick: Stanford
. UCLA's victory over Arizona State has made the Pac-12 South suddenly a heated race in November. Without owning the head-to-head against UCLA, the Sun Devils must remain perfect down the stretch and hope the Bruins falter to earn that bid to the Pac-12 title game. Arguably the biggest conference matchup of the season will be Stanford's showdown with Oregon at home on Saturday night. Knocking off the Ducks will give create enough separation to feel good about winning the Pac-12 North. If the banged-up Cardinal can get it done against Oregon, I like their chances against California the following week.
BIG TEN
Champion Destination: BCS Bowl Game (Rose Bowl or National Championship)
2010 Champion: Wisconsin (Rose Bowl berth)/Michigan State/Ohio State
LEGENDS CONTENDERS
1. Michigan State (4-1)(7-2)
2. Michigan (3-2)(7-2)
2. Nebraska (3-2)(7-2)
2. Iowa (3-2)(6-3)
LEADERS CONTENDERS
1. Penn State (5-0)(8-1)
2. Ohio State (3-2)(6-3)
2. Wisconsin (3-2)(7-2)
Key Week 11 Games
: Nebraska at Penn State; Michigan State at Iowa; Michigan at Illinois; Wisconsin at Minnesota; Ohio State at Purdue
Pick: Michigan State
. Week 10's results have left the Big Ten title race in a chaotic state. The good news for a Big Ten fan is that now almost every game on the schedule has a potential conference championship implication. Interestingly enough, one of the team with the most control in the jumbled Legends race is Iowa. The Hawkeyes defeated Michigan on Saturday, and face both Michigan State and Nebraska in the final three weeks of the season. Michigan State, with a game up on Iowa, can also lock up the division by winning out and faces an easier slate. Penn State has the toughest road in the Leaders division, and the off-field issues will be impossible for those around the program to ignore. Owning the head-to-head against Wisconsin, Ohio State is actually in the best position to leap ahead of Penn State should they fall along the way.

ACC
Champion Destination: BCS Bowl Game
2010 Champion: Virginia Tech
ATLANTIC CONTENDERS
1. Clemson (5-1)(8-1)
2. Wake Forest (4-2)(5-4)
2. Florida State (4-2)(6-3)
COASTAL CONTENDERS
1. Virginia Tech (4-1)(8-1)
2. Georgia Tech (4-2)(7-2)
3. Virginia (3-2)(6-3)
Key Week 11 Games
: Virginia Tech at Georgia Tech; Wake Forest at Clemson; Duke at Virginia; Miami at Florida State
Pick: Clemson
. Week 11 provides the ACC with some huge matchups with conference title implications. Clemson can lock up the ACC Atlantic Division with a win over Wake Forest, and the winner of Thursday night's showdown between Virginia Tech and Georgia Tech moves into the driver's seat for the ACC Coastal. I like the Tigers to take care of business with a week off following their loss to the Yellow Jackets, and Dabo Swinney's team will play to a Tiger-friendly crowd at the title game in Charlotte.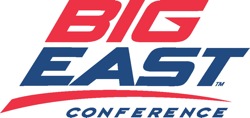 BIG EAST
Champion Destination: BCS Bowl Game
2010 Champion: Connecticut (Fiesta Bowl berth)/West Virginia/Pittsburgh
CONTENDERS
1. Cincinnati (3-0)(7-1)
2. Louisville (3-1)(5-4)
3. Rutgers (3-2)(6-3)
4. West Virginia (2-2)(6-3)
4. Pittsburgh (2-2)(4-5)
4. Connecticut (2-2)(4-5)
2. Pittsburgh (2-1)(4-4)
Key Week 11 Games
: West Virginia at Cincinnati; Pittsburgh at Louisville
Pick: Cincinnati
. The Bearcats' surprising 7-1 campaign runs into arguably the biggest road block on Saturday, facing a steaming-mad West Virginia team in Paul Brown Stadium. A loss knocks the Mountaineers from title contention, and Dana Holgorsen will be looking for improvements on all sides of the ball after the loss to Louisville. The Cardinals can also knock out a contender this weekend with a win over Pittsburgh.

CONFERENCE USA
Champion Destination: Liberty Bowl
2010 Champion: UCF
EAST CONTENDERS
1. Southern Miss (4-1)(8-1)
2. East Carolina (3-2)(4-5)
2. Marshall (3-2)(4-5)
WEST CONTENDERS
1. Houston (5-0)(9-0)
1. Tulsa (5-0)(6-3)
3. SMU (4-2)(6-3)
Key Week 11 Games
: Houston at Tulane; Marshall at Tulsa; UCF at Southern Miss; East Carolina at UTEP
Pick: Houston
. No one in the league has been as impressive as Houston this season, but Tulsa's five-game win streak is nothing to ignore. The two teams are on a collision course to meet in Houston on Thanksgiving Friday, likely for the West Division crown. UCF gave the Golden Hurricanes a challenge in Week 10, and Southern Miss should be on alert after picking up a game on East Carolina.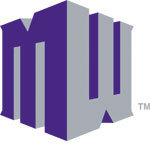 MOUNTAIN WEST CONFERENCE
Champion Destination: Maaco Bowl
2010 Champion: TCU
CONTENDERS
1. TCU (4-0)(7-2)
2. Boise State (3-0)(8-0)
2. Wyoming (2-1)(5-3)
Key Week 11 Games
: TCU at Boise State; Wyoming at Air Force
Pick: Boise State
. My question is not if Boise State will beat TCU this weekend on the Smurf Turf, but how they beat TCU. The Broncos have once again found themselves in a position where they might be on the outside looking in of the BCS title game, and TCU presents their last quality opponent on the schedule. It would favor the Broncos to end this game early, and keep the foot on the accelerator to draw the attention of as many human voters as possible to help their BCS chances.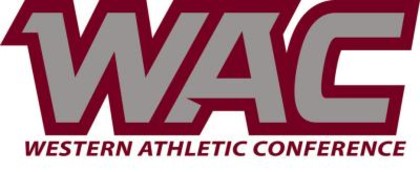 WAC
Champion Destination: Poinsettia/Hawaii/Famous Idaho Potato Bowl
2010 Champion: Nevada/Boise State/Hawaii
CONTENDERS
1. Nevada (3-0)(5-3)
2. Louisiana Tech (4-1)(5-4)
2. Hawaii (3-2)(5-4)
4. Fresno State (2-2)(3-6)
Key Week 11 Games
: Hawaii at Nevada; Fresno State at New Mexico State
Pick: Nevada
. Louisiana Tech takes a break from conference play to face Ole Miss while Nevada gets a shot to eliminate Hawaii from title contention. I like the Wolf Pack coming in from a week off to knock the Warriors off at home, setting up a huge WAC showdown with Louisiana Tech in Week 12. Nevada plays to a favorable schedule down the stretch, and I like their chances to keep a hold on the top spot in the conference.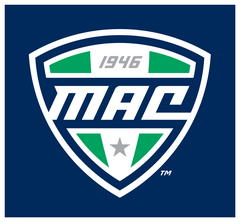 MAC
Champion Destination: GoDaddy.com Bowl
2010 Champion: Miami (OH)
EAST CONTENDERS
1. Ohio (3-2)(6-3)
1. MIami (OH) (3-2)(4-5)
3. Temple (3-3)(5-4)
WEST CONTENDERS
1. Northern Illinois (4-1)(6-3)
1. Toledo (4-1)(5-4)
3 Ball State (4-2)(6-4)
Key Week 11 Games
: Northern Illinois at Bowling Green; Western Michigan at Toledo; Miami (OH) at Temple; Ohio at Central Michigan
Pick: Northern Illinois
. While NBA fans are complaining about missed games, the MAC is seizing the opportunity to show off their mid-week fireworks. Week 11 is another Tuesday/Wednesday/Thursday slate of contests with conference title implications, so get the scoreboard warmed up. The East leaders will each have to hit the road to protect their spot, with a Miami - Ohio rivalry game still left on the schedule. If Northern Illinois can avoid the upset at Bowling Green, their remaining schedule sets up well for a strong finish and plenty of rest for the conference title game.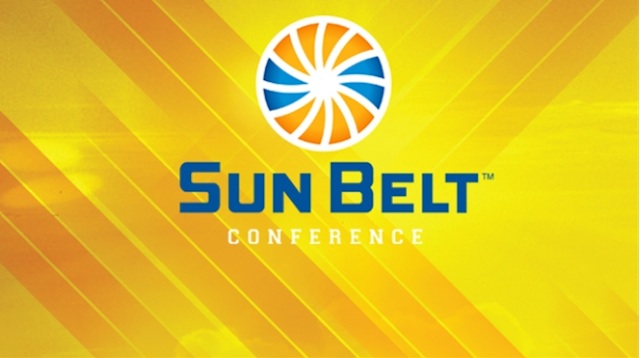 SUN BELT
Champion Destination: New Orleans Bowl
2010 Champion: FIU/Troy
CONTENDERS
1. Arkansas State (5-0)(7-2)
2. La.-Lafayette (6-1)(8-2)
3. Western Kentucky (5-1)(5-4)
Key Week 11 Games
: La.-Lafayette at Arkansas State; Western Kentucky at LSU
Pick: Arkansas State
. The Red Wolves have been on a tear for nearly two months, and now their opportunity to lock up the Sun Belt Conference comes right to their front door with Louisiana-Lafayette. The Ragin' Cajuns are fresh off a thrilling battle with Louisiana-Monroe that required two touchdowns in the final three minutes to secure the 36-35 victory. I like Arkansas State on Saturday, and to lock things up down the stretch in the Sun Belt.
Keep up with the latest college football news from around the country. From the regular season all the way through the bowl games, CBSSports.com has you covered with this daily newsletter.
|
Preview